Empowering Successful Professionals & Happy Retirees
You would never dream of driving from Dallas to Denver without a GPS system to plot the best route for you, warn you of potential roadblocks and help you navigate through detours. Your Retirement GPS™ does these same things for you financially.
Too often, people take a random or piecemeal approach to their investments and financial future. After developing and reviewing Your Retirement GPS™ with Sharon, you will have a complete picture of your finances and a plan to follow through all phases of your financial life. The plan is structured and comprehensive, yet flexible enough to change as your priorities change.
Sharon prides herself on keeping things simple. She learned early on from her father, Sledge Killion, that keeping Financial and Retirement Planning simple is critical to truly help clients in the best way possible. As a result of this desire for simplicity she created her simple, proprietary defined Financial and Retirement Planning Process—Your Retirement GPS™.
Sharon's clients are like family. She cares about them and wants the very best for them, so she takes the time to guide them through this 5-step process: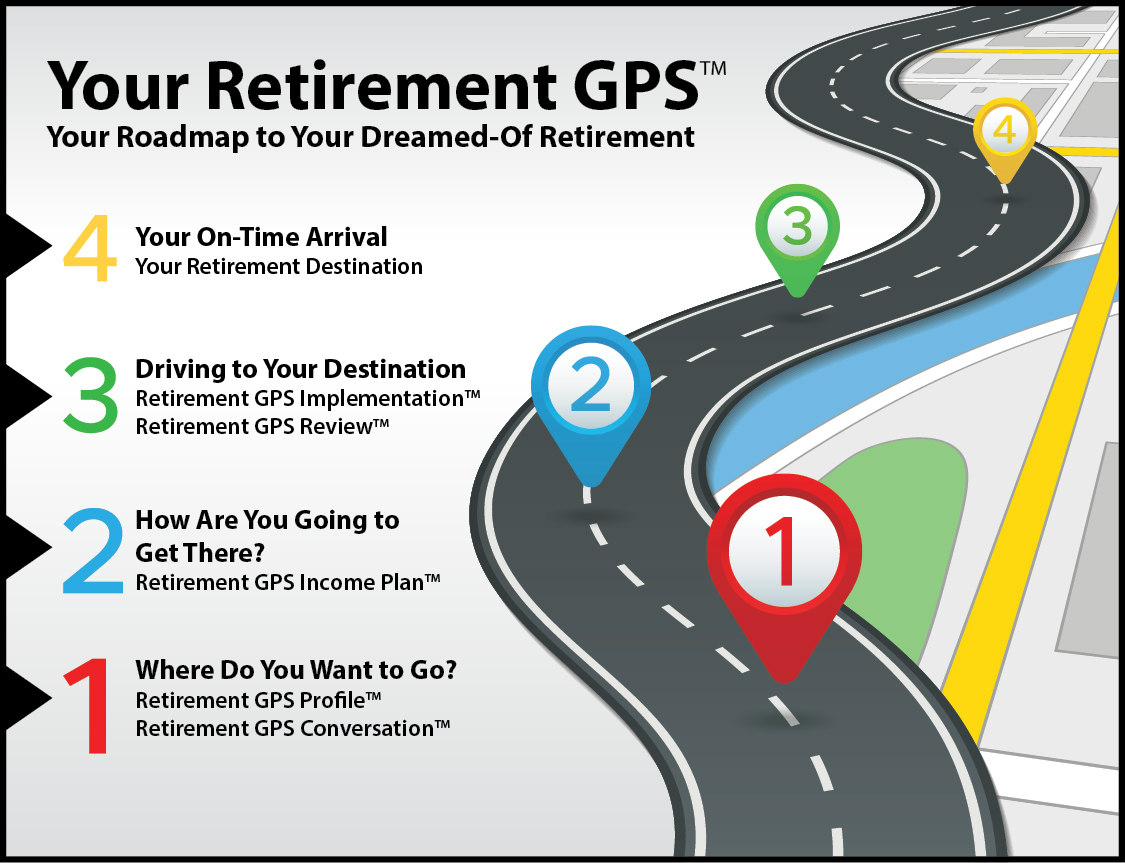 1. The first step is getting to know you, your family, your needs, goals and what's most important to you.
2. It's important that she sees all the pieces of your financial picture. She knows how much more effective it is when all the financial pieces are working together. So, she evaluates everything: your personal investments, your 401(k) or 403(b) plans, your IRA accounts, your insurance policies, any annuities you may own, your income, expenses and how much money you're putting away on a regular basis now.
3. Sharon takes the time to talk to you about risk and make sure you understand the different types of risk and which specific risks could affect your plan. Most people tend to overestimate their risk tolerance in good markets and underestimate it in challenging markets. In your discussion, Sharon will try to estimate your true risk level as accurately as possible.
4. Next, Sharon takes the time to comprehensively evaluate and analyze your specific situation, so Your Retirement GPS™ is unique to you. She develops an asset allocation strategy based on your true risk tolerance which aims to maximize returns while minimizing risk and volatility.
5. She sets a follow-up appointment with you to explain Your Retirement GPS™ to you in detail and answer all your questions. Together, you develop a contact and review schedule that you're comfortable with, one that will give you confidence and peace of mind.
Once Your Retirement GPS™ is in place, she continually monitors your investments and provides ongoing support and counseling. She keeps you informed and up-to-date on your investments and the markets. You will also receive Sharon's regular newsletter which provides additional information and details about what's happening in the markets. This is an additional resource that clients have found both interesting and helpful.
If you've been searching for a financial partner who cares about you and your family, one who talks in straightforward plain English and wants to empower you and help you navigate your financial life, schedule a Sit-Down With Sharon. Her only goal is to help you reach yours.
Explore the possibilities
© 2022 SKS Retirement Solutions
Securities and Advisory Services offered through UNITED PLANNERS FINANCIAL SERVICES, INC. Member FINRA, SIPC. SKS Retirement Solutions, Inc. and United Planners are independent companies. Check the background of your financial professional on FINRA's BrokerCheck.